Does your cosmetic practice advertise to acquire clients?
If so did you know that most practices waste 90% of the advertising dollars by advertising to people who are not interested. Right now there are only 3% of the market that is actively pursuing a purchase of what you sell... just take a look at the graphic below: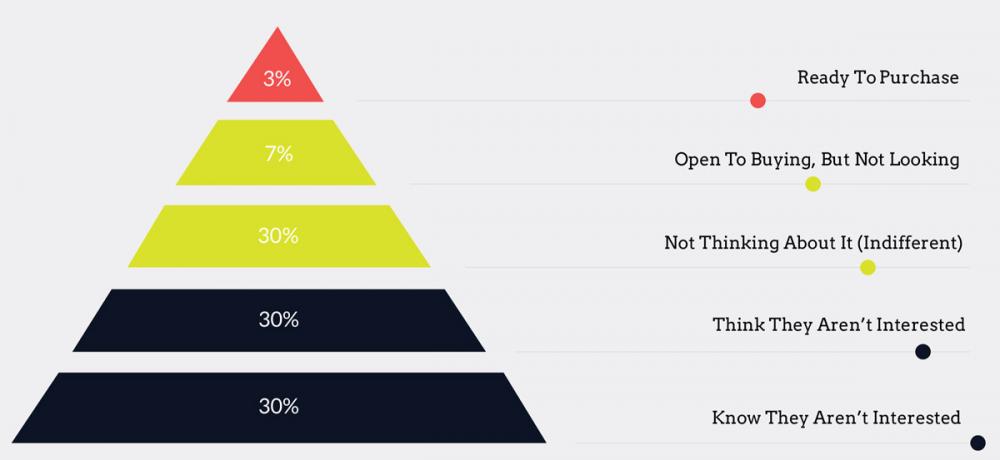 This pyramid represents the marketplace at this exact moment. It's known that only 3% of your market is actively pursuing a cosmetic purchase.
7% are open to buying but are not looking and the other 90% do not care at all about your service.
This means that most practices are wasting 90% of their advertising dollars because they are forced to advertise to the entire market.
In the past advertising to only the 3% across multiple platforms was impossible ..... until now.
If you want to learn how you can only advertise to the 3% of the market so you can lower your cost of patient acquisition by 25-75% then watch this short explainer video here:
‍